Chicago, the home of house music and deep pan pizza.
It's so hot with coolness it's smokin'........
---





---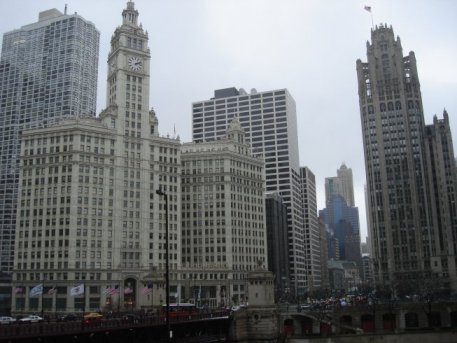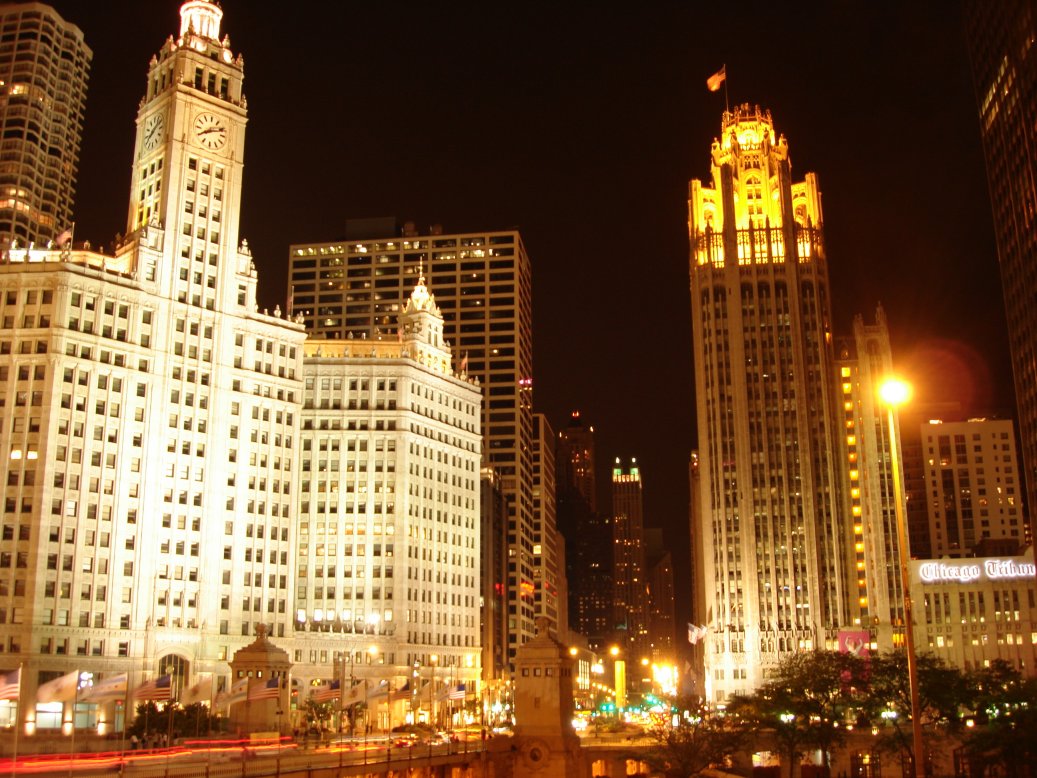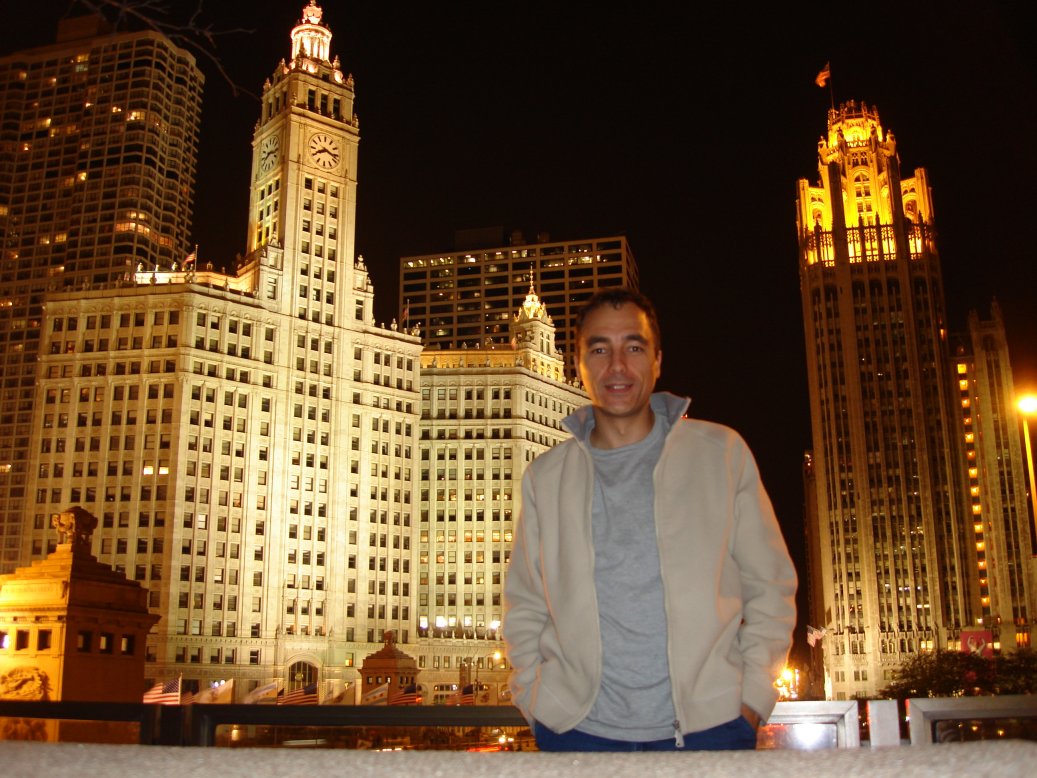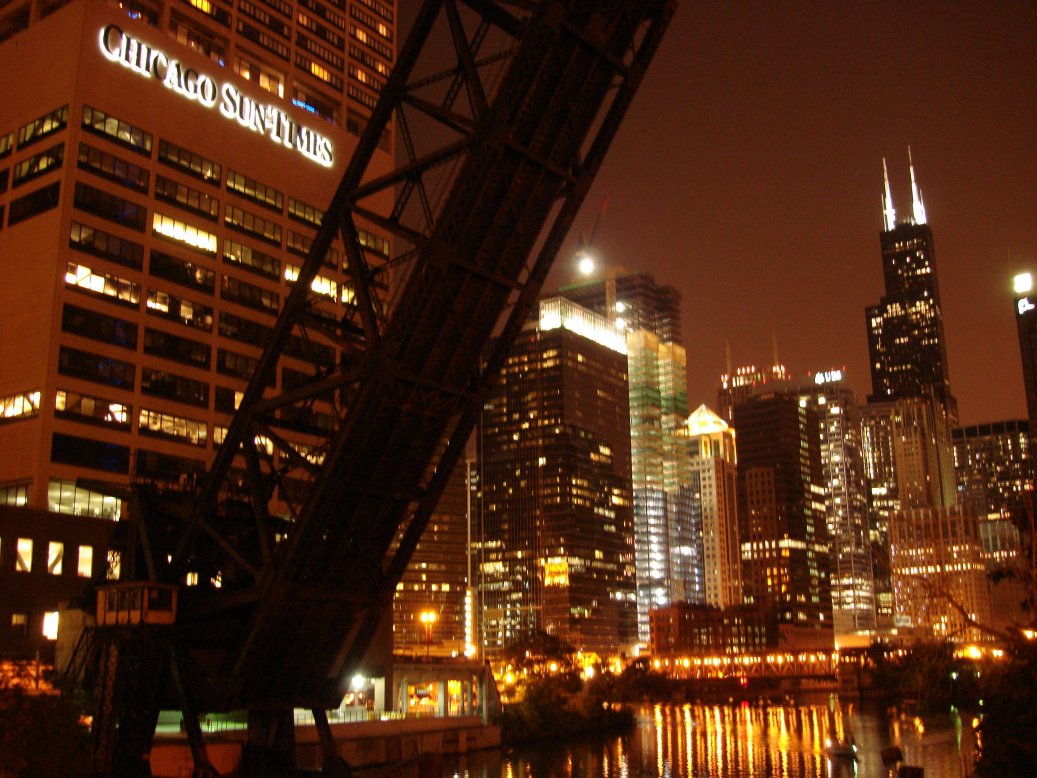 Press on each of the photos to enlarge it.
The first photograph is of the Chicago River. Notice the time on the clock. The water is usually a lovely green colour, very still and the only noise is the clanging of the bridge as the cars and other vehicles cross over.


The next is the same location just taken about 12 hours later! The cars and taxis race away into the distance down Miracle Mile and past the Garmin shop.


The 3rd includes yours truly looking serious and cool.


Last but by no means least is a useful map of the city. Caroline is off to Norwalk, how lucky she is, and recently I noticed that there are still some drive in movie theatres (cinemas) operating in Riverside.

Wouldn't it be cool to say we saw a film from my SUV, or pick-up, at the night time drive in. How very 1970s.
That's Grease Lightening!


Below are some of the things you must do in LA to appreciate life from a resident's point of view. But beware the city is rather vast and it can easily take an hour to drive from Downtown to the beaches.


One could easily spend all day around Hollywood seeing the famous sign, Chinese Manns theatre, stars on the "sidewalk" , taking a Starline tour etc. But it is a very varied and interesting city.


The top ten things to do include:



Visit the Grand Central Market - delicious fresh ethnic hot & cold food

Drive the Freeways - blend in with the locals and swerve lanes quickly if thet try and shoot at you

Head to Venice Beach - and pretend that you stroll here all the time

See a movie at a drive in - and re live the 1970s and 80s

Check out Beverly Hills / Bel Air - admire the tranqulity and houses of the famous

Walk onto Santa Monica pier - enjoying the good weather

Visit Universal or Disney - 1 of them at least is a bit of a must

Downtown after 9pm and South Central - bandit country

Rodeo Dr / Wilshire Blvd / Museums - nice to window shop and stroll on foot

Hollywood - how could I almost forget Avenue of the Stars etc etc.

---
---
Started writing in February 2012