Personal details and the like
A photograph and more information appears when you click on the heading. A qualified accountant with experience of project management, finance and IT system installations, strategic planning and risk management in addition to enjoying the more exciting things in life like tennis, Los Angeles and sky diving (indoors - I'm not mad).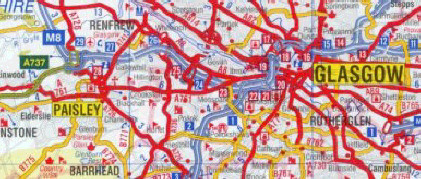 Travel Centre
Too many tourist guides and websites miss out some important aspects or don't properly allow the visitor to feel what it is like to live in the place being visited.
Here I take a unique look inside a number of cities and countries . . . .

. . New York . . Chicago . . Los Angeles . . Miami . . empty Detroit . . . . London . . Glasgow . . Isle of Skye . . Prague . . Poland . . Paris . . Switzerland . . Turkey . . . . Italy . . the east coast of Australia . . Sydney and Morocco. Still to be written is Dubai, Cuba and nnnnnn nineteen Vietnam.

Or use the public transport portal to get train, coach and bus times.
The short video clips will be of interest otherwise there are many interesting photographs and short reviews to help get an insight.

Interests and obsessions

Both wide and varied ranging from sports to gadgets; good food to music; finance to travel; films to innovation.
Obsessions include, but are not limited to, trendy mobile telephones, gadgets and McVities chocolate biscuits, though not necessarily in that order.

Web Design and Live Images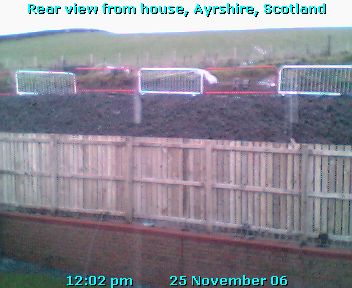 I think this little machine is just great, so much more mess and noise than a boring printer. But do you think it could do my ironing?
Put in a shirt and it comes flying out. Answers on a postcard please. This page is also where the live camera images are uploaded when able to do so.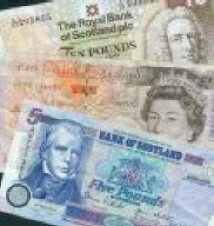 Work
All work and no play is not the order of the day. This page includes photographs of the office and other bits and pieces. But what is that monopoly money over on the right?



Monthly explosive debate (July 2017)
We could debate the prices of petrol (now £1.20 per litre, and what's it with this 0.9 pence??) and heating the home, or the economy.......or instead take a light hearted look at mobile phone networks and which is 'bestest'.
We will soon have four mainstream mobile telephone networks competing for business; Daftly named EE, Eau2, Voodoo and 3Freezing. A "lang time" ago I defected away from Oranges and now have unlimited texts and data without needing an overdraft.

I am impressed with 4G telephone data and the mobile companies finally have the decimal point in the right place for pricing rates. It used to be £1.50 per MB (wow!) but is gradually lowering to 1p, or around £5 per month for 1,000MB (= 1GB), so I now use the ace little iPhone to its full capabilities.

Spotlight in the debating chamber.

Projects and the to do list
Doing something to the garden is one item on the list of active tasks on Pocket PC, working out how to use the talking traffic function on the sat nav and what the two little lines under the temperature icon on the washing machine means.....
Meanwhile the trendy and varied Los Angeles vies for my attention or perhaps I will prepare a Dubai page and check out that expensive hotel over there - Burj Al Arab. Or the rather tall Burj Kalifa (previously Burj Dubai) at over 700m high.
Maybe defending a speeding ticket in Australia or parking tkt in New York (they call it a "paaaarking violation"), ex girlfriend Miss C found it hilarious, plus trying to work out why a train journey from Cornwall to Glasgow costs £170 for a standard return and takes 4 hours longer than the car.

The hot list of internet links




On the links page is the opportunity to check latest news, visit the site discussed within the debates page, get cheap international flights (BA and others), track a flight to or from America and a whole lot more. Or for a quicker link . . . . summarised favs.
---
---
Updated July 2017