Tangiers
Organised Chaos
---





---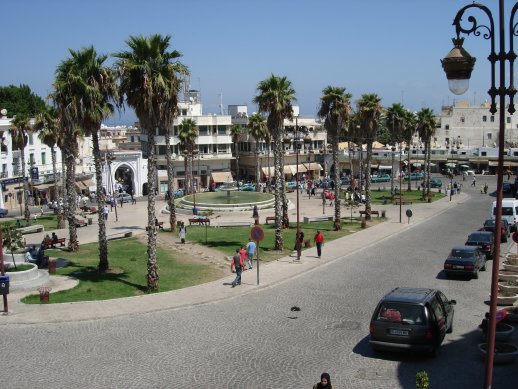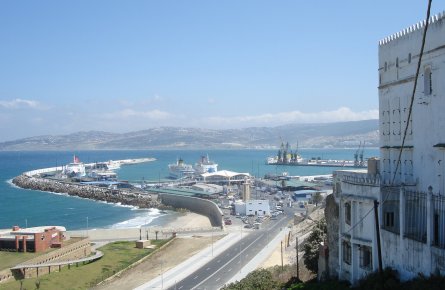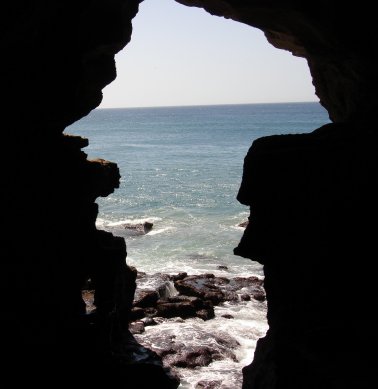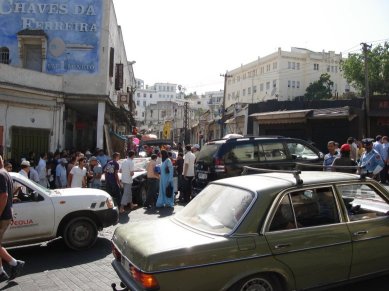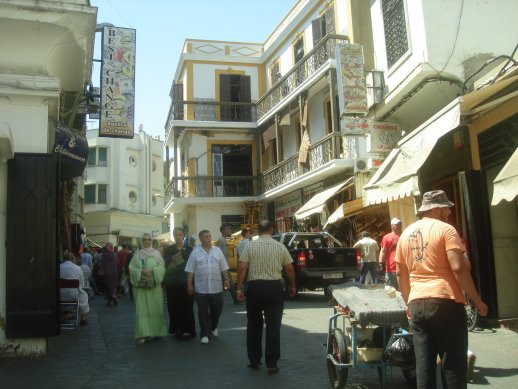 Click on each of the photos to enlarge it. Or click the movie file to play a small clip from this city.

The first photograph shows the Grand Socco on an unusually quiet morning.

The second is the very colourful Excalibur. Themed after Arthur And The Knights Of The Round Table it is across the road from the massive 5,005 roomed MGM Grand hotel. But the MGM is not as pretty and glows green with envy.

For buffets however my choice is The Luxor also near Tropicana Ave.

Who on earth would stay at the Travelodge in Vegas when you have the far superior casinos and hotels such as Paris Paris.

However Vegas room prices do shoot up at the weekend or when there is a convention in town. Sometimes the city gets a little shook up and holds an Elvis convention. Count me out, times have moved on!

The last image is a little map of the city showing Downtown at the top, being about 3 miles north of the Strip.

Don't bother staying in one of the Downtown hotels and remember that it can take 20 minutes to get your car returned if you gave it to the valets. Do watch their strict pecking order as the senior valets will only want to park Ferrari's etc.

As for my top ten list of things and activities to do in this over the top showtime city, start with a drive along The Strip and then take your time to explore on foot.


Most visitors stay just a few days, burn anywhere between $5 - $50,000 on the tables or slots and quietly leave town with a lighter wallet.

The top ten things to do include:



Walk at least half of the Strip - and see the buildings from the outside

Go into the 5* Bellagio - smell the fresh flowers in the conservatory and wonder how they arrive at this desert located city in such 1st class condition, each day, every day


Obviously do some gambling - and keep your fingers crossed

Eat a buffet - and feel like a king or queen


Take a tour to the east of the Strip - and you realise you are in the middle of a wilderness

Go up The Stratosphere - admiring the lights and views at dusk

Stroll through the Venetian - saving on the rip off cost at the real canal in Venice, about £50 per ride I think it was

Imagine being in a film - Oceans 11 perhaps. And tell your friends or gang "Yer either in or yer out...."

Lose your mind - from the incessant noice of the slots and ding ding sounds of a thousand slot machines

Have fun - Vegas is like a playground for adults, it's zany, it's brash, it's tacky but above all it's our Vegas.

---
---
Where Africa meets Europe
To be completed by Winter 2010